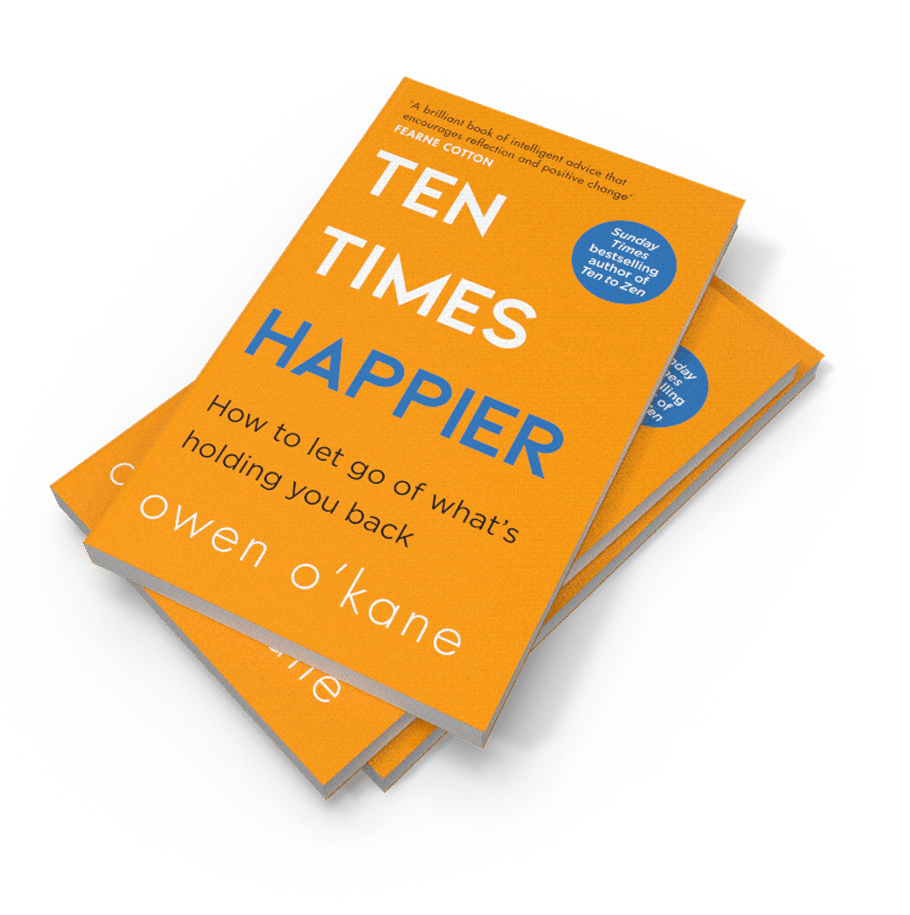 'A BRILLIANT BOOK OF INTELLIGENT ADVICE THAT ENCOURAGES REFLECTION AND POSITIVE CHANGE.'
FEARNE COTTON
Ten Times Happier
Want to get happier? Not just a little but A LOT happier?
Now you can with Ten Times Happier by Owen O'Kane, psychotherapist, former NHS Clinical Lead and Sunday Times bestselling author of Ten to Zen.
Modern life is a minefield for stress. Whether it's juggling work, relationships or money, we often get stuck mindlessly obsessing about all the wrong things, not knowing what to let go of.
In Ten Times Happier, Owen O'Kane reveals how to choose new, healthier perspectives and ditch harmful patterns in the ten key areas we all overthink about or manage poorly, including:
• the past
• our minds
• other people
• worry
• our behaviours
• the future
Using the latest evidence-based tools and techniques from across a range of therapies including CBT, mindfulness and interpersonal therapy, Owen provides empowering solutions to managing what keeps you stuck so you can move forward.
Want a down-to-earth guide from a professional on HOW you can become happier, minus the fairy dust?
Then this is the book for you.
Whatever life throws at you, take control, change your life and choose happiness.
'OWEN IS AN EXPERT AT SHOWING, IN HIS BRILLIANTLY DOWN-TO-EARTH WAY, HOW WE CAN FIND HAPPINESS IN THE WORLD.'
JUDGE RINDER
'A REFRESHINGLY PRACTICAL GUIDE TO FINDING JOY EVERY DAY.'
SUSANNA REID
'Offers you the perfect mind workout in just ten minutes a day – it's an essential!'
Colonel Dame Kelly Holmes
Ten to Zen
Ten to Zen is an effective and fuss-free guide based on scientific evidence. It will help you start your day in the right frame of mind, so that you're prepared for any challenges that may arise.
Allocating just ten minutes a day to re-focus your mind will lead to a calmer, happier you.
Ten to Zen is written by Owen O'Kane, who has a dual medical and psychotherapy background and is a clinical lead for an NHS mental health service. Owen's mind workout has been designed using the latest research from the worlds of psychology and neuroscience.
A combination of these techniques are employed, including Mindfulness, Cognitive Behavioural Therapy, Psychotherapy and Eye Movement Desensitization and Reprocessing (EDMR) therapy.
These terms may sound a little overwhelming but the whole point of Ten to Zen is making it an easy workout. You can implement the learning into your life and all you have to do is put aside just ten minutes a day.
Owen is unable to respond to personal messages. If you have concerns about your mental health, please contact your Doctor. If urgent or in crisis, please contact the Samaritans free on 116 123.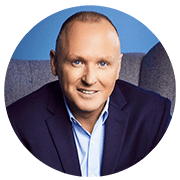 For professional bookings & media enquiries only
Owen is represented by Bev James Management.
For all professional queries, please call 020 8996 5085.